About Us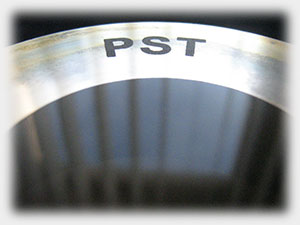 Precision Sapphire Technologies (PST) is a Lithuanian based company with extensive experience in synthetic sapphire crystal growing and processing. PST was founded by a Russian physicist with 30 years of experience in the field of Physics of high temperature materials and synthetic sapphire crystal growing.
PST supplies custom grown, ground, shaped and polished synthetic sapphire to the international market. Utilizing the knowledge and experience of some of the most respected crystal engineers and scientists from Russia, The Ukraine and Lithuania, PST is becoming a premier source for custom synthetic sapphire products.
Some of PST's low-cost, precision synthetic sapphire products:
Polished synthetic sapphire windows & wafers
Synthetic corundum ingots & blanks
As grown synthetic sapphire tubes & micro-tubes
Synthetic corundum for medical & dental applications
As grown synthetic sapphire rods
Precision synthetic corundum micro optics
The quality of all of our manufactured sapphire parts is very important at PST. In our Quality Control Laboratory we have the latest computerized quality control measuring equipment for the inspection of completed sapphire parts. PST are investing in the modern equipment to enable us to inspect manufactured parts to all customers requirements.
Why is PST based in Lithuania? With one of the oldest university systems in Europe, Vilnius, Lithuania has a long history as a center of highly educated scientists and innovative technologies. Lithuania's rich source of scientists combined with its emerging, stable and growing economy allows for the production of precision sapphire parts at extremely competitive prices.
Links to our website
If you are satisfied with the quality of our products, we would appriciate if you mention our company on your website. Please select the appropriate image from a table below, in the same line you'll found the ready-to-use HTML code.
| | |
| --- | --- |
| Image | HTML code |
| adjustable size, width (px): (for HTML5 websites) | |
| fixed size 88x31px (for HTML4 or older version websites) | |